Shopping with Bookacamp 2021/01/18
---
What does Bookacamp have to do with shopping?
Not much, actually. The special thing about today's story is the integration of Bookacamp on the Website from hockeyshop.de and sportshop.com through our partner Sportscampus. Sportscampus has been organizing sports camps for young people for over 20 years. Started with hockey, meanwhile Sportscampus offers golf and tennis camps, even international ones.
Bookacamp offers extensive opportunities for collaboration with external agencies. This includes the access to the agency portal, which each user can set up him/herself. In addition, there is the possibility of assigning bookings via agency links to the agency and thus builds an affiliate and partner program.
At the beginning of the year, Sportscampus is offering an early bird discount for a short time. It is worth registering now.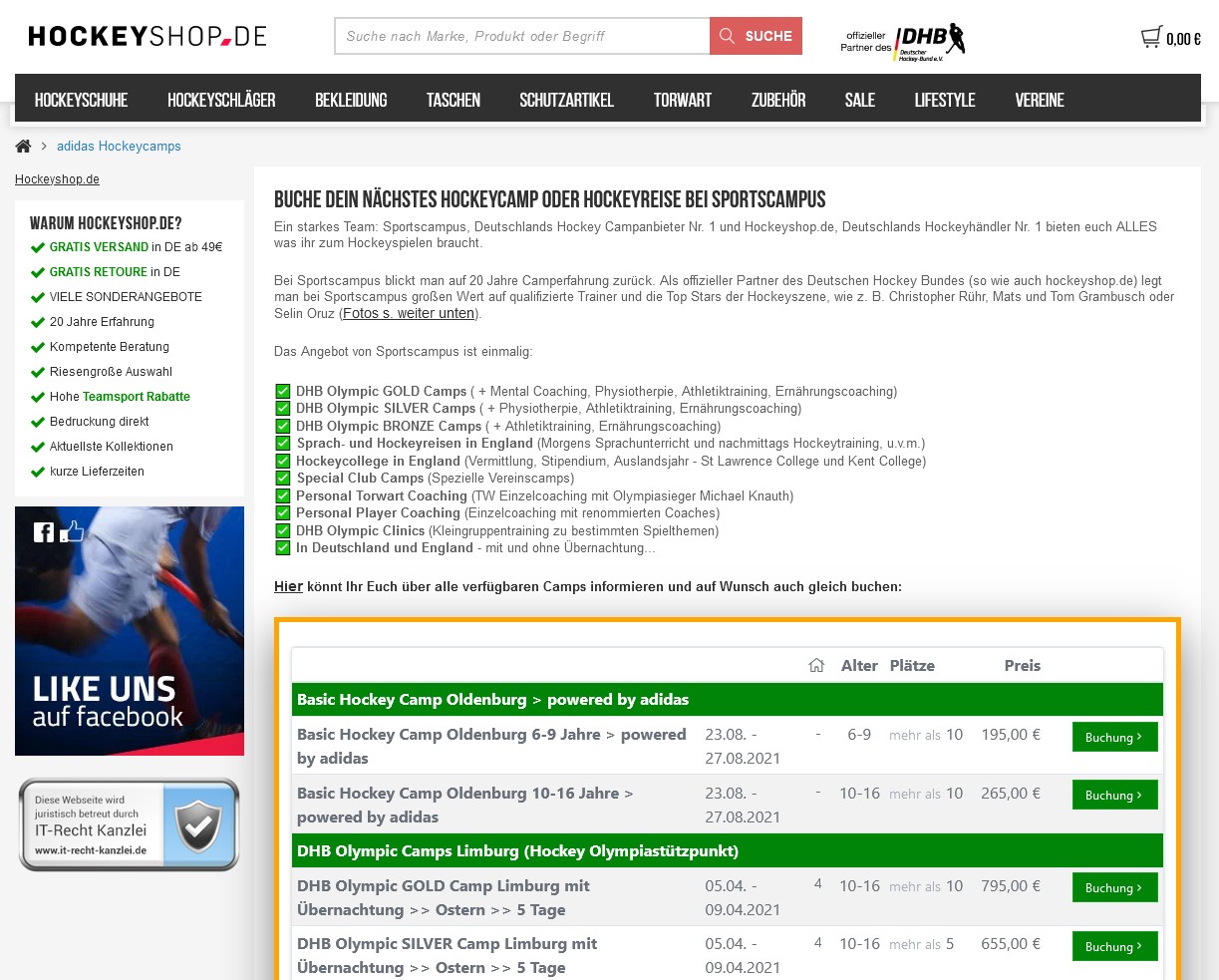 Author: Mathias Methner